The Upcoming Chevy Silverado EV
Are you interested in purchasing a new vehicle? Are you tired of spending a lot of money on gas? If you are in the market for a pickup truck, you should consider taking a closer look at the Chevy Silverado EV. We are Cumming Chevrolet, and we are proud to provide you with early access to some of the top vehicles on the market. We believe that the new Chevy Silverado EV could be exactly what you need, so learn more about this innovative pickup truck below, and visit our dealership to speak to a member of our team.
The Performance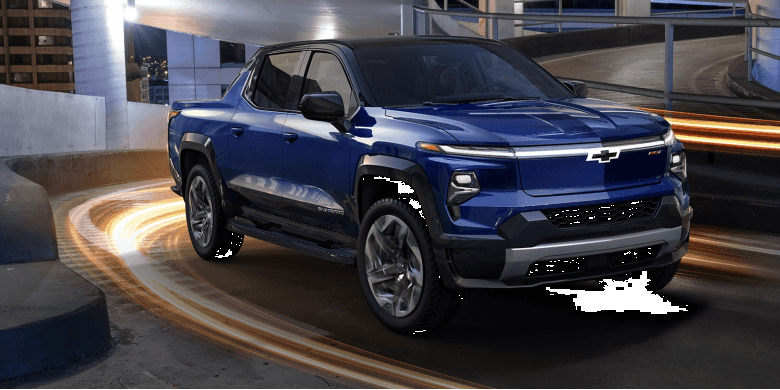 First, you might be curious about what to expect from the performance of the Chevy Silverado EV. The Chevy Silverado EV has two electric motors, which should provide it with some additional power. It will also have a lightning-quick acceleration, allowing you to get up to speed quickly. The base trim level should give you 510 horsepower, but if you decide to increase your trim level to one of the luxury standards, you could get as much as 664 horsepower. Furthermore, you will immediately notice the flashy, larger wheels, so the Chevy Silverado EV should have just about everything you need. If you want to increase the payload and towing capacity of the vehicle, there are plenty of premium upgrades you should take advantage of.
The Battery
So, how long do you think the battery of the new Chevy Silverado EV is going to last? Because the Chevy Silverado EV uses the Ultium battery technology, you should be able to get as many as 400 miles on a single charge. Furthermore, if you access a fast charger, you might be able to get 100 miles of range in just under 10 minutes. Keep in mind that there are a lot of factors that will control how many miles you will get out of this vehicle, so if you would like to learn more, visit our dealership today.
The Interior
Like many other electric vehicles, you will be sitting in the lap of luxury as soon as you climb inside the Chevy Silverado EV. It has been made using a variety of premium materials, and you should fall in love with the leather upholstery and the glass roof. Furthermore, the ergonomic steering column should keep you as comfortable as possible. You will also have plenty of cargo space for your luggage and your passengers. Of course, you might be interested in some upgrades that will provide you with some additional storage. There are plenty of customizable features that you might want to include on your Chevy Silverado EV, so if you want to take advantage of everything the interior has to offer, visit our dealership to speak to our team.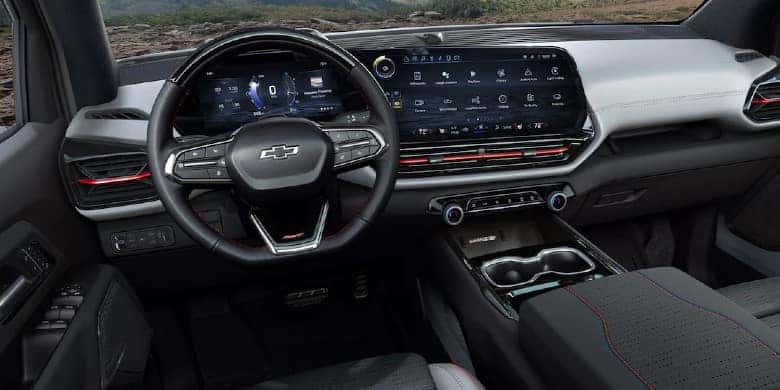 The Tech
The Chevy Silverado EV comes with a variety of technological and safety features that allow it to stand out from the crowd. The base trim level has an 8-inch digital gauge display and an 11-inch infotainment touchscreen, but if you decide to reach for some higher trim levels, the size of the screens will increase. Of course, the Chevy Silverado EV also comes with Android Auto and Apple CarPlay.
There are plenty of safety features that come with the Chevy Silverado EV as well. Some of the features you should expect include pedestrian detection, automatic emergency braking, and adaptive cruise control. There will probably be plenty of upgrades to explore as well, so visit our dealership today to check them out.
Visit Cumming Chevrolet to Explore the New Chevy Silverado EV
Clearly, there is a lot to like about this new pickup truck. The Chevy Silverado EV has quickly become one of the most anticipated vehicles on the market, and at Cumming Chevrolet, it would be our pleasure to figure out if this vehicle is right for you. We believe it is important for you to test drive any vehicle that you are thinking about purchasing. Therefore, visit our dealership today to speak to a member of our team, and make sure all of your questions and concerns are addressed. Then, do not forget to get behind the wheel to test drive the Chevy Silverado EV for yourself!